Division Introduction
The entire Bell Foods organization works as a team to earn your trust.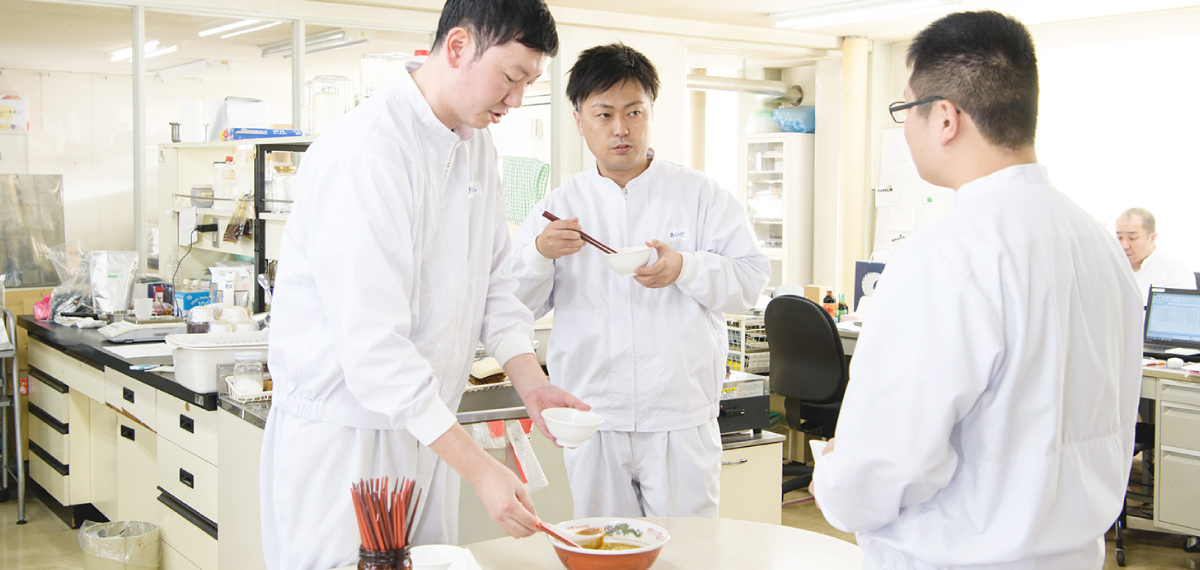 DEVELOPMENT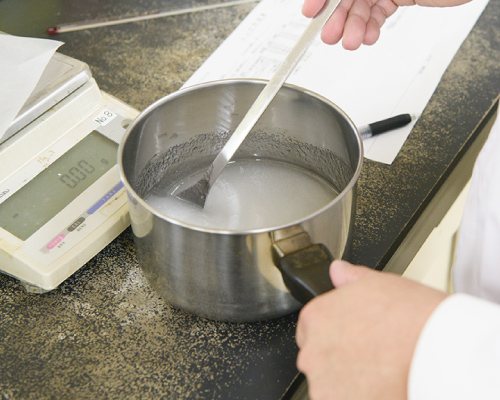 Speediness in ideas and footwork in prototype development
Research and development is the lifeblood of producers
Our development wing is fully equipped for excellence. Development staff members are chosen from among employees who passed a strict bevy of sensory examinations that test all five senses when hired. We have also installed an independent development building.
The Development Division develops NB (National Brand) products for household and commercial use and PB (Private Brand) products based on prototype development request forms from the Sales Division and the General Planning Division.
In order to quickly deliver highly precise proposed products that answer customer needs, we whip up quick prototype development based in recipe stock attained through a computer management system and then speedily submit the products to line testing and an array of inspections.
Also, we have affixed our Tokyo Branch with a Tokyo Annex that has the same functionality as the Development Division headquarters. This allows us to speedily respond to requests from customers in Honshu as well.
In order to accurately assess customer needs and ensure product development that garners long term support, our staff members constantly polish the sensitivity of their sense of taste and their sensitivity to current trends. They are always looking for ways to improve their development skills.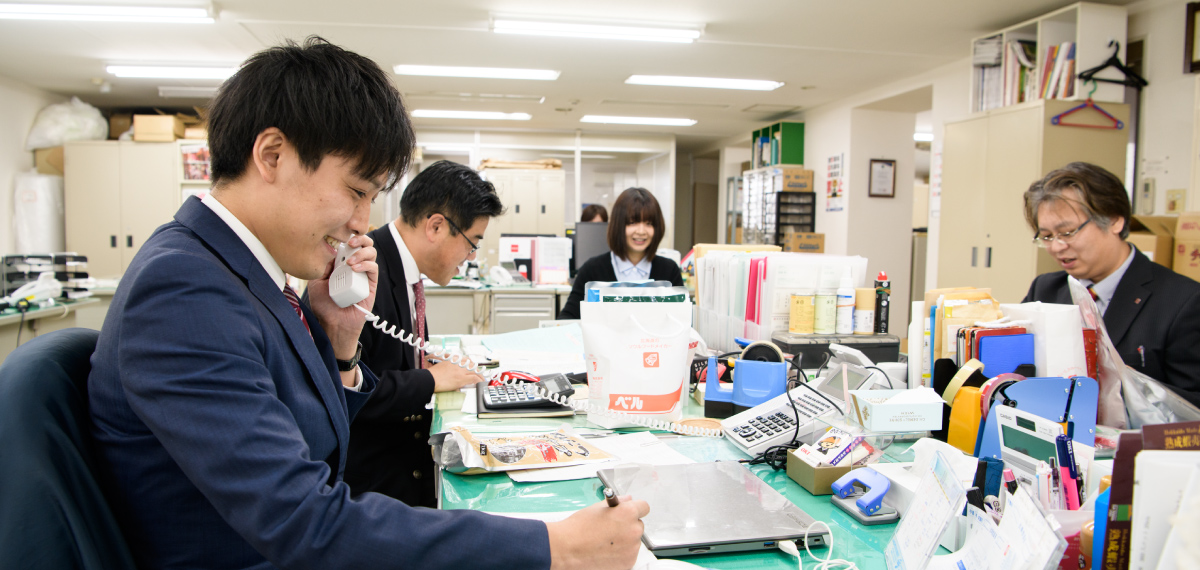 SALES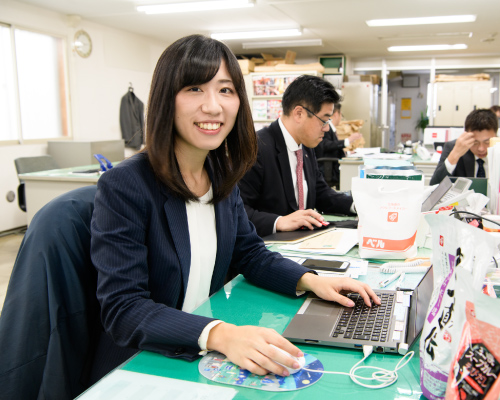 Before sales, first comes a devotion to making only the best.
"Consulting sales rooted in customer needs"
The Bell Foods sales staff do not merely deliver unchangeable products in pre-determined formats. Instead, they serve the important role of providing consulting that links the customer needs to the development worksite, particularly for Private Brand products like ramen soup and yakiniku sauce. Consulting skills for product development and teamwork with the Development Division are their specialties.
Popularity for jingisukan (grilled lamb) is on the rise across Japan. Interest is growing towards commercial grade jingisukan sauces even in settings like the Tokyo metropolitan area. And in our unique position in Hokkaido, the source of lamb cuisine, we have an array of ideas and product concepts to offer.
In addition, we constantly draw in highly fresh information from within the consulting we deploy in Hokkaido as well as the Tokyo and Kansai regions, and use that to issue feedback to the development worksite for new products. Highly detailed sales with a creed of speed and accuracy is our motto.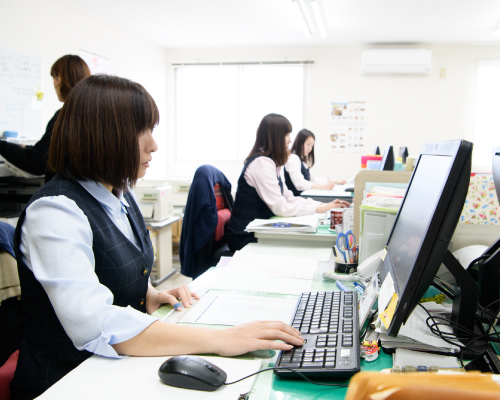 "Ideas and action for market expansion"
Bell Foods was born and raised in Hokkaido, a land blessed with quality food resources. Along our path of growing into a major food producer, we devoted ourselves to perfecting a completely original business stance. And for our National Brand that stands on the frontlines of nationwide volume retailers and convenience stores as well, we employ accurate information and highly detailed tactics to actively deploy solution-oriented sales at each individual distribution site.
Born in Sapporo, soup curry is gaining popularity in the Tokyo Metropolitan area as well
Bell Foods' commitment to "Honjitsu no Soup Curry no Soup" (Soup Du Jour for Soup Curry) as well as bottled soup curry and commercial purpose soup curry inspired other companies to join in, and thus the new genre of soup curry was born. We do not want this to fizzle out as a temporary boom. In fact, our goal is to link this to new food diversity that assures expansion in the market itself. We are also involved in online sales for our flagship products via the internet and are synergistically aiming for penetration in the Honshu market as well.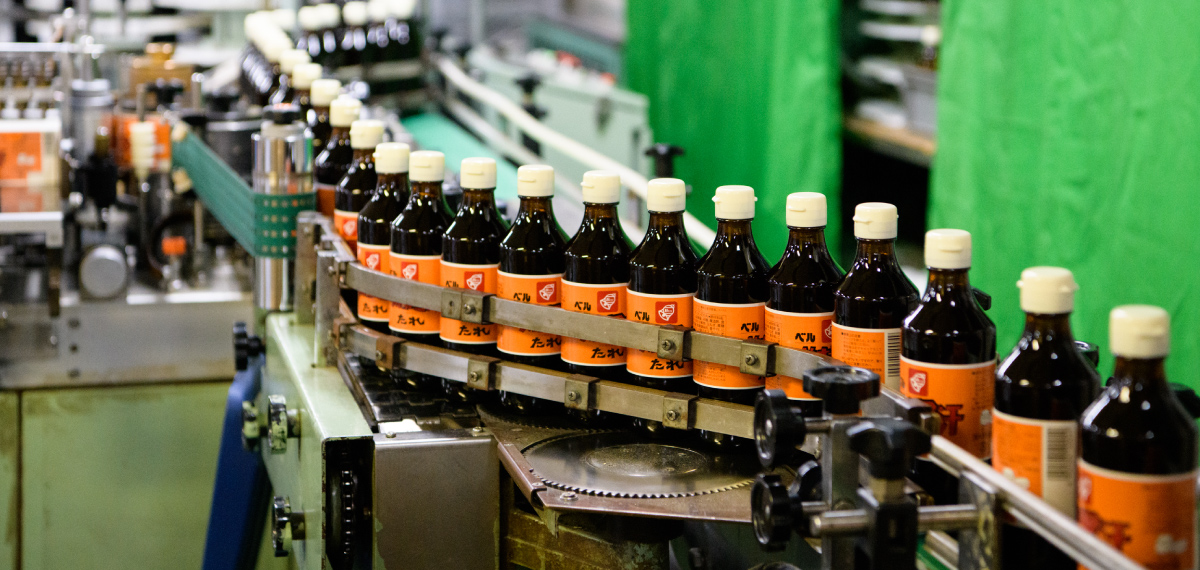 PRODUCTION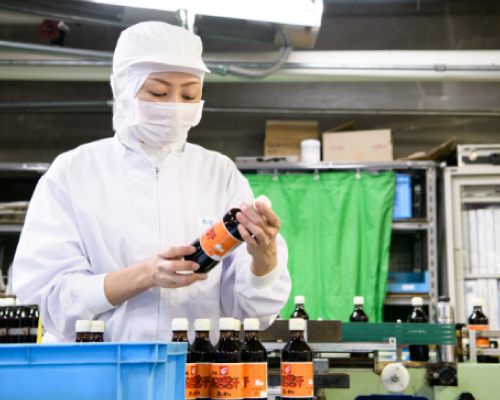 With high level competency and determination, we aim to deliver the deliciousness of Hokkaido to the entire nation
The most important thing in producing food products is consistently delivering the same delicious flavor. In order to maintain uniform quality and guard against errors, our Production Division analyzes potential glitches in the production process, implements measures to prevent each glitch, and strives for constant improvement in this quality assurance system as well.
In addition, we use a specific system to perform checks at each part of the production process, from raw material intake to creating the finished product. By recording work process information, we accumulate product tracing information, making it possible to quickly search for things like the lots for raw materials used in any given product.
Furthermore, to prevent cross-contamination, the overall plant implements zoning, disinfection tanks, and air-shower rooms. We are thoroughly devoted to thorough hygiene control within the plant.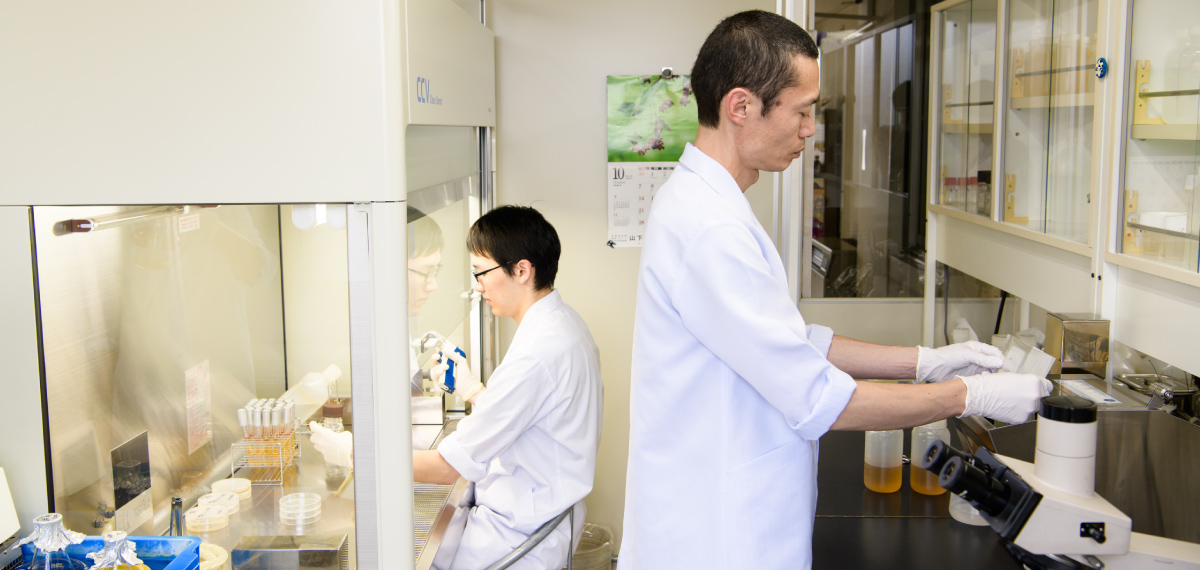 QUALITY CONTROL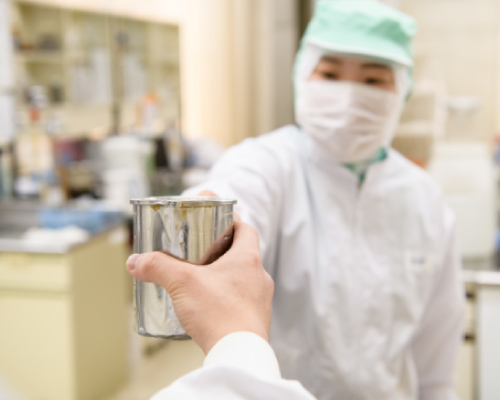 A food product producer trusted by customers.
In March 2010, Bell Foods qualified for ISO 22000 (Food Safety Management System) certification. Our Food Safety Policy is expressed as, "Constantly promoting employee awareness and food safety activity that puts food safety and trust first." We stand in the customer's perspective and maintain a food safety assurance system that starts in raw material selection and extends to all steps from production to sales.
The Quality Control Division is made up of the Quality Control Department and the Quality Assurance Department. The Quality Control Department conducts inspections focusing on process control, including raw material intake inspections, product inspection via machine analysis and tasting evaluation, hygiene inspections (product microorganism inspections, plant hygiene environment monitoring), and product and production line allergen inspections. The Quality Assurance Department is responsible for raw material specification data control and food product related law and regulation compliance as well as for displaying product specification information to customers.
By enhancing the food quality awareness of each Quality Control Division staff member and promoting daily food safety precautions, we strive to always provide customers with safe products they can trust.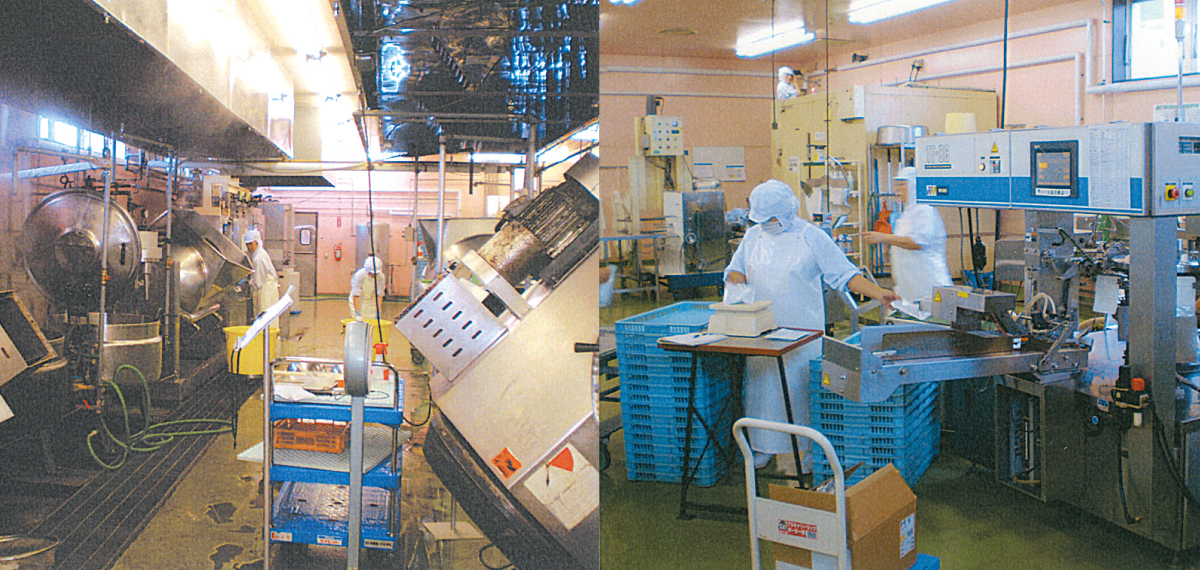 ENGARU FACTORY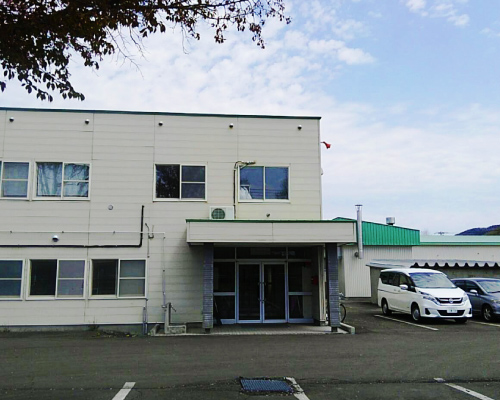 Infusing unique Hokkaido deliciousness across Japan with products like pre-prepared curries made with Hokkaido ingredients
One river that flows into the Sea of Okhotsk is the Yubetsu River. If you traverse about 15 minutes northward along this river, you can see the vast open waters of the Sea of Okhotsk. And the Engaru Factory is located amidst this vast arena of nature that is the northern expanse of the Engaru Town area.
In March 2014 this plant started over as Bell Foods Co., Ltd. Engaru Plant, began producing pre-prepared products like curry, soup curry, and soup made with Hokkaido ingredients, and started delivering the deliciousness of Hokkaido to the entire nation of Japan.
The production system is linked to the Bell Foods Headquarters production control system. And in order to consistently provide ever safer and more trustworthy products, we control systems for work processes from raw material intake to filling, disinfecting, and packaging and constantly accumulate system information like product tracing information and speedy searches for raw material lots.
Also, concerning food product hygiene control, we acquired ISO 22000 (Food Safety Management System) certification in March 2013. And, in our daily devotion to the production of products that customers can trust, we thoroughly implement food product hygiene control, including washing and disinfection status checks for each process step and checks on each monitoring operation, and constantly improve our methods.